Jean-Luc Scemama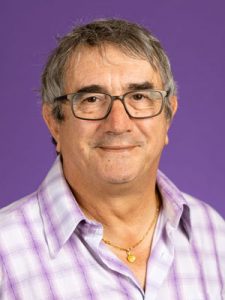 Education
1991 Université P. Sabatier Toulouse, France Habilitation à diriger des recherches
(Accreditation to supervise research)
1984 Université P. Sabatier Toulouse, France Ph.D. Molecular Biotechnology and Pharmacology
1980 Université P. Sabatier Toulouse, France B.S. Cell Biology
Research Interests
While working at the French National Institute of Health and Medical Research (Institut national de la santé et de la recherche médicale or INSERM), my main aim of focus was to study the role of gastrointestinal hormones on the regulation of pancreatic cells, and in particular the role of gastrin and cholecystokinin (CCK).  We were one of the first laboratories to demonstrate the presence of two CCK receptors and the effect of CCK and gastrin on the proliferation of pancreatic cancer cells in culture.
During my years at East Carolina University, I refocused my research on the regulation of gene expression and worked with a family of transcription regulators Hox proteins) that play a crucial role in body plan patterning.
More recently, my interest has been focused on student success.
Courses
BIOL 1100 – Principles of Biology I
BIOL 1120 – Careers in Biology
BIOL 3260 – Cell and Developmental Biology
BIOL 3310 – Cell Physiology
BIOL 4230 – Concepts in Cell Biology
Publications