Roger Rulifson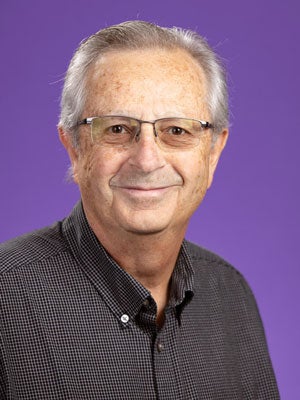 Distinguished Professor Emeritus, and Adjunct
Flanagan 385
252-328-9400
rulifsonr@ecu.edu
Education
B.S., Biology, French, University of Dubuque, 1973
M.S., Marine Science and Engineering, North Carolina State University, 1975
Ph.D., Marine Science and Engineering, North Carolina State University, 1980
Research Interests
Ecology and Evolution of anadromous and catadromous species using otolith chemistry.
Long-distance migration patterns and population demographics of alosines (alewife Alosa pseudoharengus, blueback herring A. aestivalis, hickory shad A. mediocris, and American shad A. sapidissima), striped bass (Morone saxatilis), and spiny dogfish (Squalus acanthias) along the eastern seaboard of North America.
Bycatch issues in commercial fisheries.
Gear Development: Menhaden purse seines in Chesapeake Bay; Turtle Excluder Devices (TEDs); bycatch reduction devices (BRDs); Finfish Separator Devices (FSDs); traveling screens for water intakes; skimmer trawls.
Publications