Alumni Success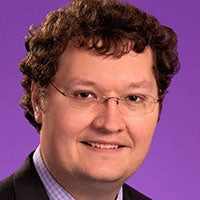 Dr. Carlyle Rogers
Dr. Carlyle Rogers, a native of Jamesville NC, conducted research in Dr. John Stiller's lab in ECU's Department of Biology. His research focused on understanding the role that functional units play in an enzyme that transcribes DNA to mRNA. His undergraduate research led him to publish a first author paper in the journal PLoS One and receive a first-place award for an oral presentation at the ECU Research and Creative Achievement Week. His training in the Department of Biology helped prepare him to pursue a doctoral degree in Pharmacology and Toxicology from ECU's Brody School of Medicine. Following graduation, Dr. Rogers completed a two-year postdoctoral fellowship in the Office of Technology Transfer at ECU where he spearheaded efforts to include ECU as part of the international Three Minute Thesis competition (3MT). The 3MT is where graduate students can showcase their communication skills and convey the importance of their research to a general audience. Following his successful fellowship experience, he transitioned to licensing associate in ECU's Office for Licensing and Commercialization, where he has helped faculty receive more than $1.6 million in grant funds to help advance early-stage innovations. Dr. Rogers was selected through a competitive national search in 2022 to become ECU's Director of the Office for Licensing and Commercialization.
---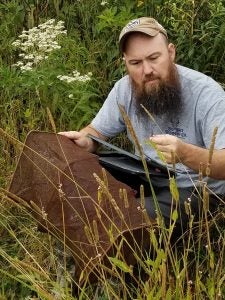 Jon Davenport
The biology graduate program at ECU provided me with a great foundation to be successful in my chosen field of academia. From the meaningful interactions with faculty and fellow students to actual classroom teaching experience, I was able to leave as a well-rounded scholar. I am also proud to say that many of my fellow ECU graduate students are lifelong friends and colleagues! I was especially encouraged by my faculty advisor, David Chalcraft, to think beyond salamanders and frogs, and consider broader ecological questions. Dave's work ethic reinforced my own and instilled in me a strong desire to pursue a variety of ecological topics. Overall, my great experiences in the ECU Biology department were instrumental in my development into the scientist and professor I am today.
---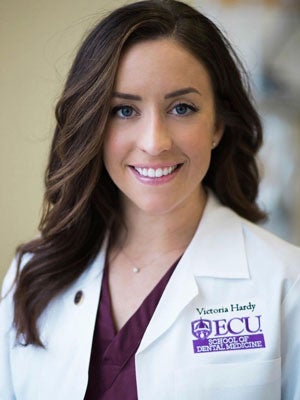 Victoria Hardy
"Get involved as much as possible and utilize every resource that ECU offers. Don't be afraid to ask for help. Go talk to your professors and get to know them on a more personal level. Biology is such a broad subject and has many applications. Explore different areas of the department and see what interests you!" Victoria Hardy, ECU Biology alumna (x2)
---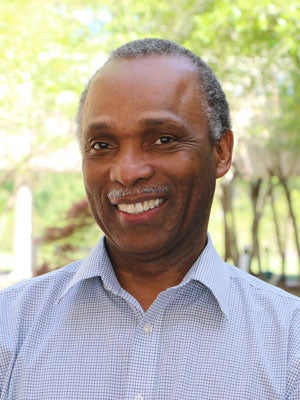 Alvin Simmons
ECU Biology alumnus, Dr. Alvin Simmons, who is the first African American president of the Entomological Society of America. Dr. Simmons is an ARS research entomologist at the U.S. Vegetable Research Laboratory in Charleston, SC. Visit the USDA website to find out more information.
---
It is always rewarding to hear how our department helped impact your path to success and your career.  If you want to be an inspiration to future biology students, please share your story using the form below.  Feeling inspired? Share your success with a deserving biology student.  Contribute to the success of a current student.
Share Your Story